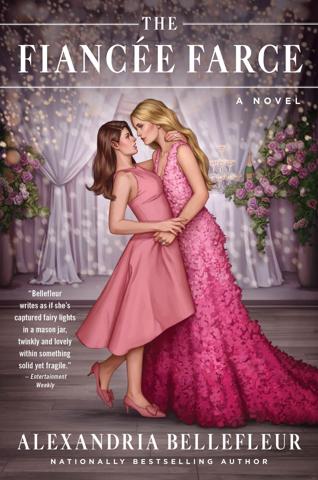 The Fiancée Farce
| | |
| --- | --- |
| author: | Alexandria Bellefleur (2023) |
| date read: | 4 June 2023 |
| rating: | ★ ★ ★ ★ ★ |
Fake dating! Sapphic romance! Bisexual rep!
I adored Alexandria Bellefleur's first three books, so it's not much of a surprise that I liked this one too. Tansy and Gemma are nice and easy to root for; the van Dalen family intrigue kept me in suspense throughout; it gives me the good "happily ever after" feels.
I read it in a day, loved it.
(see all reviews)