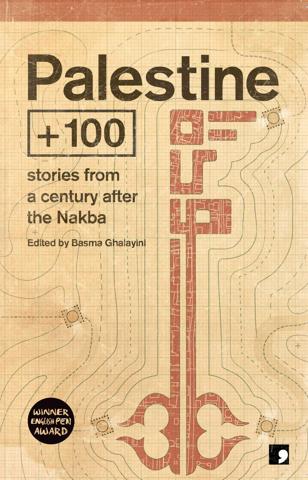 Palestine + 100
| | |
| --- | --- |
| editor: | Basma Ghalayini (2019) |
| date read: | 28 January 2022 |
| rating: | ★ ★ ★ ★ ☆ |
A dozen short stories from Palestinian writers imagining life a century after the Nakba, an event in 1948 that saw the destruction of Palestine and displacement of most Palestian Arabs. It's an intriguing premise, and used to explore a variety of science fiction tropes – virtual reality, dystopian surveillance, transhumanism and the nature of memory.
I know very little about Palestinian history or politics, but that didn't stop me enjoying the book.
Inevitably, I liked some of the stories more than others – my particular favourites were Vengeance and Application 39 – but I didn't dislike any of them. It's a good mix of ideas and themes, and I can see myself returning to some of the stories again.
I originally heard of this book in a tweet from Rae.
(see all reviews)