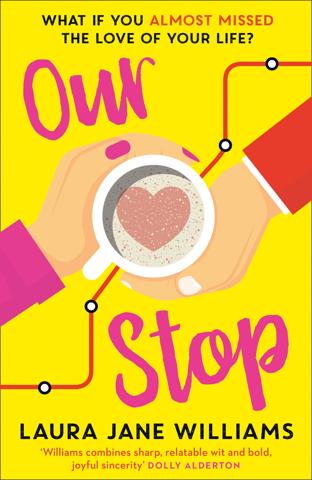 Our Stop
| | |
| --- | --- |
| author: | Laura Jane Williams (2019) |
| date read: | 2 December 2022 |
| rating: | ★ ★ ★ ★ ☆ |
A fun romance about Nadia and Daniel, who repeatedly almost-meet in a series of coincidences (a shared Tube carriage, a mutual friend, going to the same event). They initially connect through the medium of Missed Connections newspaper ads, but do get their happily ever after.
The plot is barely plausible, but it's fun so I don't mind.
This book wins serendipity points, because Wellcome Collection is mentioned three times – they both visit the galleries at around the same time, and Nadia sees it on Daniel's Instagram profile. On a day when I was meant to be on leave!
(see all reviews)