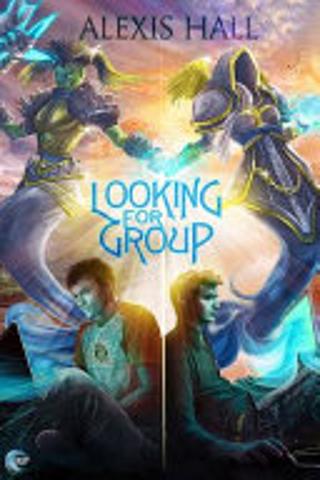 Looking for Group
| | |
| --- | --- |
| author: | Alexis Hall (2016) |
| date read: | 21 May 2018 |
| rating: | ★ ★ ★ ★ ★ |
M/M romance, where they meet each other in a shared guild of an online game.
Minimal spoilers: It's a charming read, and they're adorable and awkward together. The conflict towards the end felt realistic, as did the protagonist questioning "Am I gay? Am I bi? I feel ???". I think it's important to have plotlines with queer folk who aren't sure of their identity, or the right labels for them, or who are discovering this for the first time.
At points the gaming terminology went a little deep for me, and I struggled until I found the glossary, but overall very glad I read it.
h/t @mllelal and @MM_Florin for the recommendation
(see all reviews)